Water Damage Repair Specialist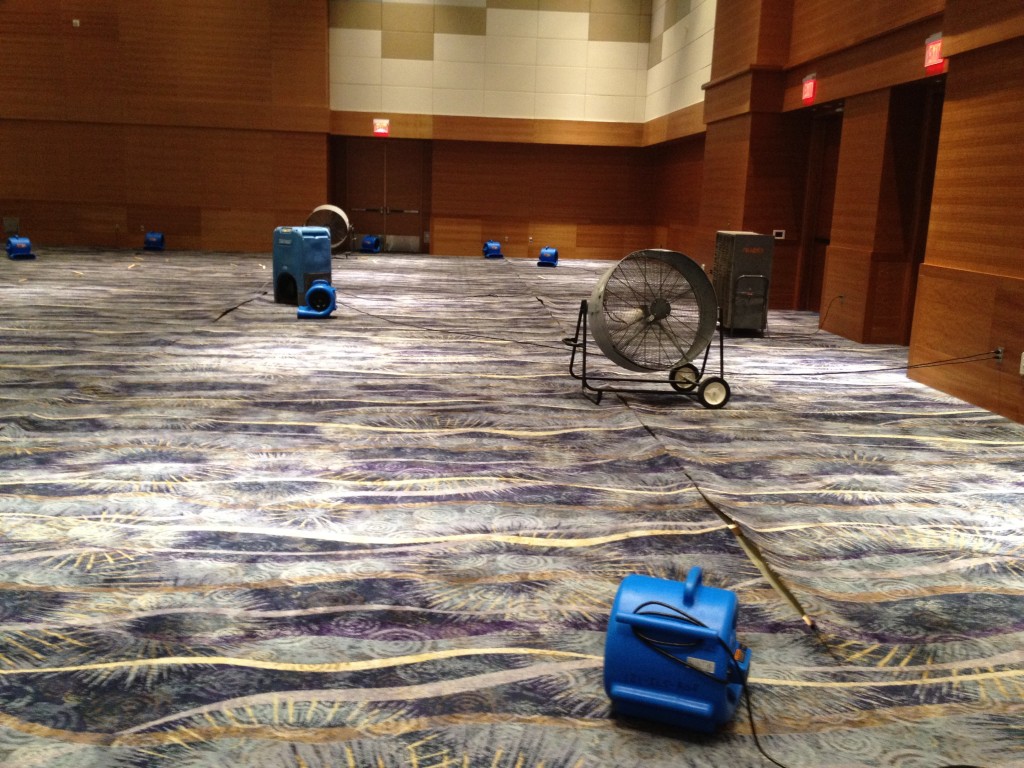 Has your carpet been recently damaged by a flood or leaky pipe? Water damage poses a significant risk to your carpet and your home if it is not detected.
The majority of the time the source of the leak is found relatively quickly and fixed. Once the leak is fixed, you can move onto having the water removed from your carpet.
We are happy that you found us before you spent thousands of dollars on an unnecessary carpet replacement.
We promptly remove the water from your carpet with our straightforward three step water removal process.
We complete step one using our powerful water extraction system to remove the water from your carpet. Speedy removal of the water from your carpet will prevent bacteria, mildew, and mold from destroying your carpet.
After all of the water is removed from your carpet we deploy high-powered industrial fans around the impacted area to enhance drying times. The drying fans help to get you back into your home sooner.
The last step in this process is a simple walk through to check for any lasting damage to your carpet beyond being soaked with water.
If we find that your carpet needs re-stretched or your carpet padding needs to be replaced, we will go ahead and make the repairs that are needed.
That is all there is to it. Three steps and your problem is solved. Schedule your appointment with us today by calling 385-200-9705